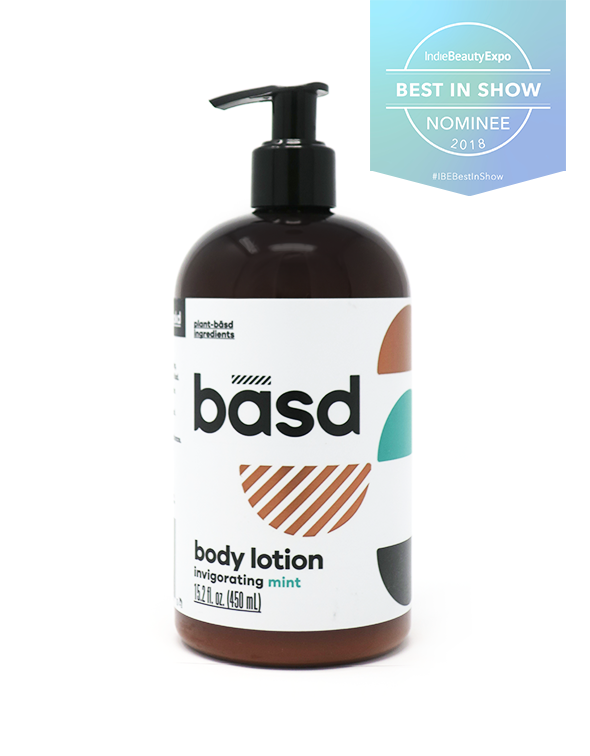 invigorating mint body lotion
Product Information
Details
More Info
Ingredients
About basd body care
What it is

treat your body to a soft, smooth and hydrating experience every day. this plant-basd lotion, formulated with organic virgin coconut oil and organic shea butter, will leave your skin feeling nourished from your badass head to your renegade toes (plus, the invigorating mint scent is everything). your skin will thank you with firming results and reduced appearance of stretch marks or scarring.

Key benefits

- five organic moisturizers won't clog your pores—aloe vera juice, sunflower oil, shea butter, coconut oil and cocoa butter for the ultimate in hydration.
- hit of caffeine for the powerful benefits of targeting skin imperfections – acne, puffiness, stretch marks, cellulite

How to use

right after your shower - and before drying off - rub all across your body to help keep in your body's natural moisture.

'[/Users/DanielOstrowski/basd/Phil Lebeau - basd/Sales/customer files/USA/Musely/Marketplace_Bulk_Upload_Template-master.xlsx]Template'!U5

we're just like you—strong, confident, sexy and resilient. we're defined by what we do and how we show up every day. we want to be remembered for how we make people feel, instead of how the world thinks we should look. we're proud of our organic, plant-basd, cruelty-free products that work with what your mama already gave you. because you don't need work, you need no-bs body care that works. with basd, it's good to be nakd.
Customer Ratings & Reviews
Questions About this Product