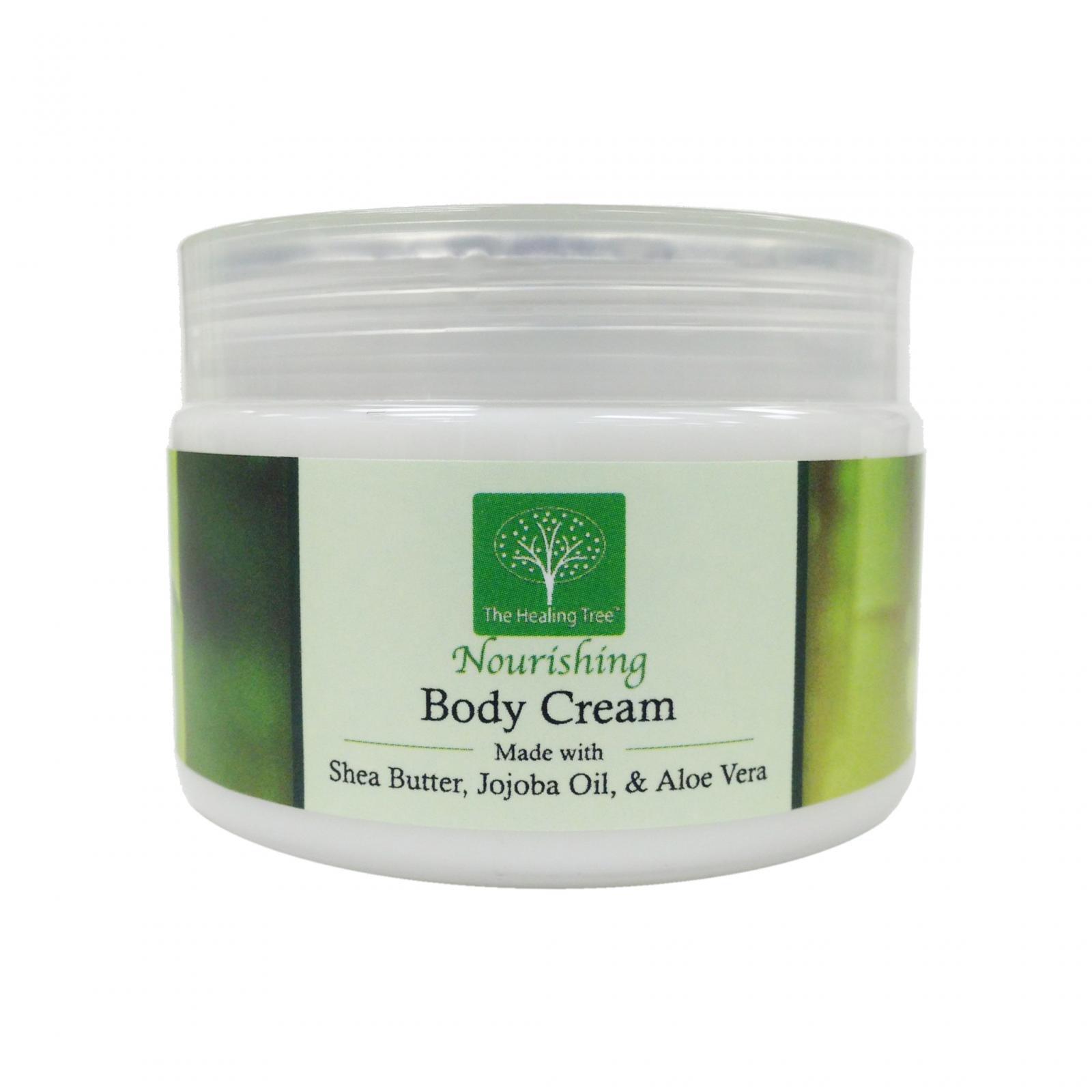 The Healing Tree Nourishing Body Cream for Itchy Skin
Product Information
Have questions? Call:

805-404-4205
Details
More Info
Ingredients
About The Healing Tree
What it is

Nourishing Body Cream for Itchy Skin resulting from Dryness

The Healing Tree Nourishing Body Cream is ideal for people with dry and sensitive skin as it's made with Shea Butter, Cocoa Butter, and Jojoba Oil. It effectively delivers moisture rich hydration that lasts all day long, which can help soothe itchy skin resulting from dryness. It carries a light, natural scent from aromatic oils that is not overpowering to your senses.

The Healing Tree Nourishing Body Cream Benefits:

• Soothe Itchy Skin resulting from Dryness
• Helps Moisturize Your Skin for Longer Periods
• Softens & Smoothes Skin

Made with Plant Based Ingredients:

• Shea Butter
• Cocoa Butter
• Jojoba Oil
• Aloe Vera
• Calendula Flower
• Panax Ginseng

Nourishing Body Cream Features:

• Paraben Free
• Colorant Free
• Silicone Free
• SLS Free
• No Palm Oil
• No Artificial Fragrances
• No Animal Testing

Skin Type: Normal to Dry

How to use

Immediately after showering, apply cream to your entire body. Immediately after washing your hands, apply to your hands or as desired throughout the day.

Water, Isopropyl Palmitate, Glyceryl Stearate, Cetyl Alcohol, Glycerin, Stearic Acid, Oleth-5, Steareth-2, Shea Butter, Cocoa Butter, Jojoba Oil, Sodium Lactate, Sodium Gluconate, L-Arginine, Carbomer, Aloe Vera Extract, Calendula Officinalis Flower Extract, Panax Ginseng Root Extract, Bees Wax, Allantoin, Phenethyl Alcohol, Caprylyl Glycol, and Aromatic Oil.

Natural Wellness Products for Everyday Living. We offer a variety of products such as Personal Care, Joint Supports, Home & Garden, Tea, Natural Fragrances, and Pet Supplies.
Customer Ratings & Reviews
Most recent reviews
This is amazing! I received this today and could not wait to try it! It has a light clean scent and made my skin so silky and soft! Thank you for such a great product! Highly recommend this!

By Celena Foster on Oct 19, 18
Questions About this Product