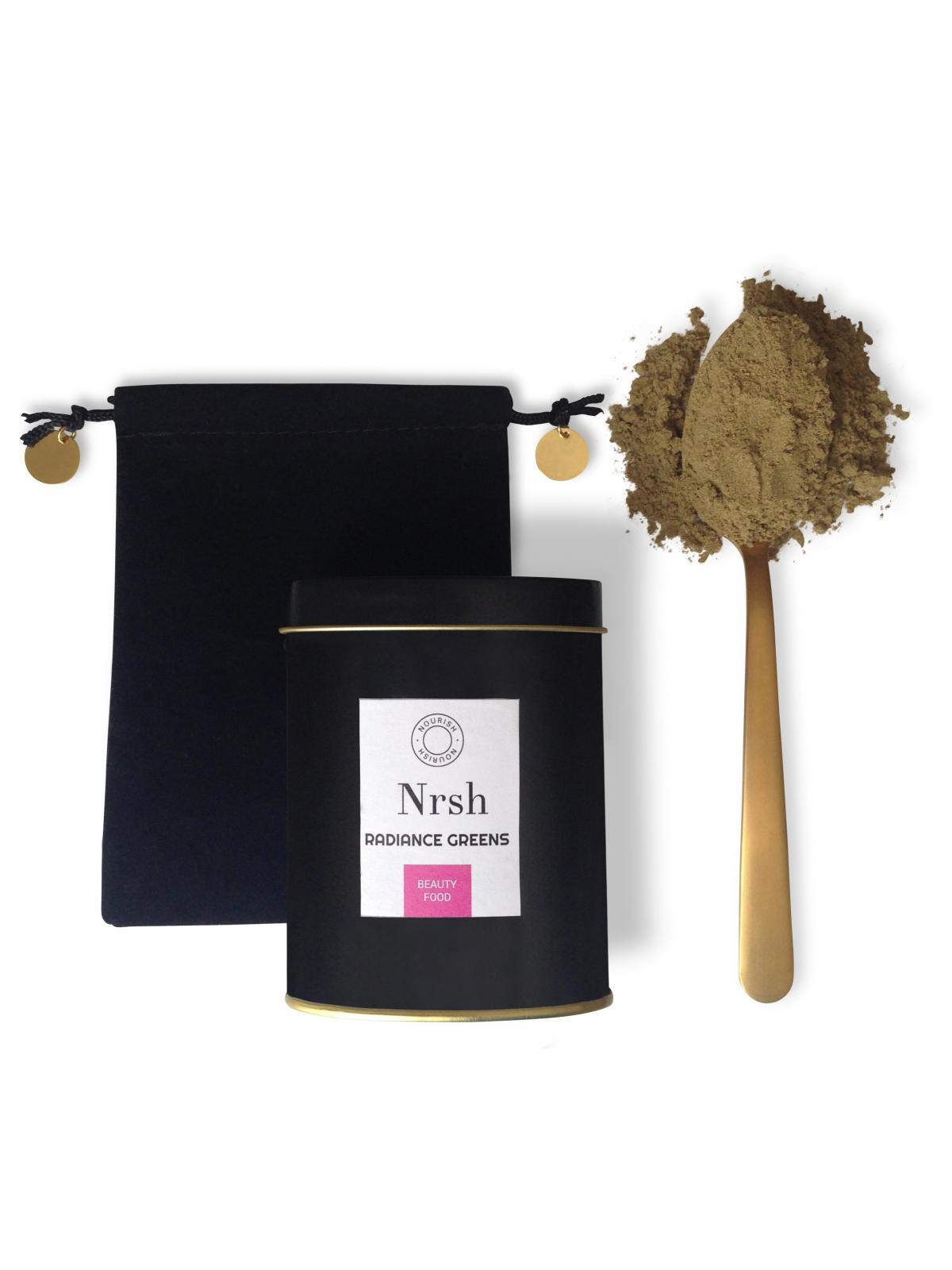 Radiance Greens
Product Information
Details
More Info
Ingredients
About Nourish Holistic Beauty
What it is

The true first step in your beauty routine, Radiance Greens is an essential daily beauty supplement containing the nutritional building blocks for glowing skin and lustrous hair and nails. It comes in a chic refillable caddy and faux velvet sleeve so you can stylishly carry your holistic beauty must-haves wherever you go.

How to use

Add one or two scoops to nut milk, yogurt, cereal, and baked goods

The ingredients in our formulations are as carefully considered as what we leave out - parabens, mineral oil, phthalates, sulfates, petrochemicals, synthetic fragrances and color.

Featured Ingredients: Schisandra berry, Rehmannia, Ashwagandha, Marine collagen, and Bamboo extract.

NOURISH HOLISTIC BEAUTY is a naturally inspired, scientifically developed small batch skincare, supplements, and lifestyle brand created to help you achieve an illuminated glow from the inside-out. Every product is formulated with the world's most beneficial phytonutrition extracted at the peak of potency to give you transformative results you can instantly see and feel.
Customer Ratings & Reviews
Questions About this Product