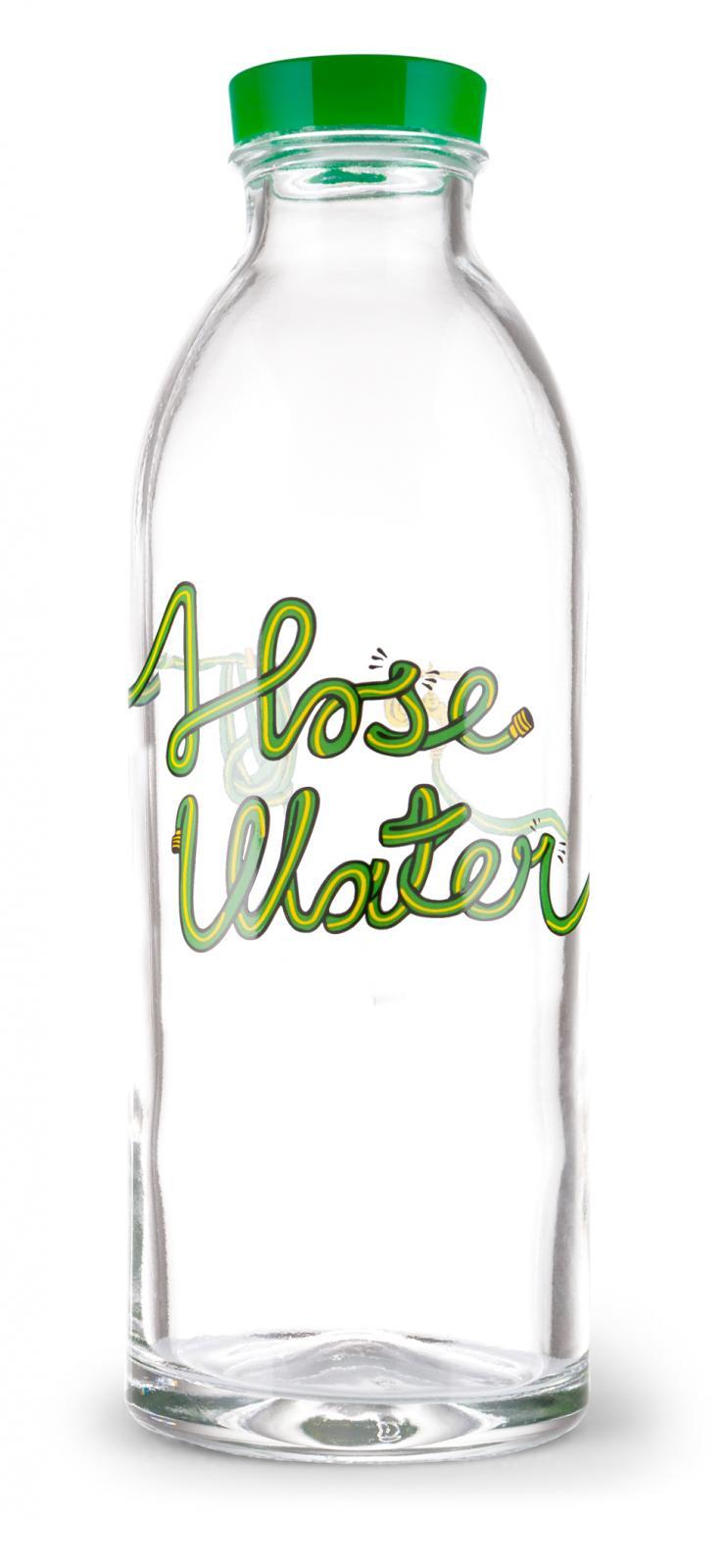 Hose Water Reusable Glass Water Bottle By Faucet Face, 14.4 oz
Product Information
Have questions? Call:

888-298-9344
Details
More Info
About Faucet Face
What it is

Remember when you drank hose water as a kid? You had no shame in taking a sip from that spigot.

But then somewhere along the way, bottled water companies convinced us that tap water wasn't safe, and that the only alternative was what they were selling.

But we can reverse the trend! Let other people know you prefer 'hose water' and let's make tap water fun to drink again.

Get Faucet Face Glass Water Bottles and keep your water tasting fresh! If you aren't familiar with Faucet Face, we sell reusable, eco-friendly glass and stainless steel water bottles. Our bottles save money, offer superior taste, and best of all, are better for the environment.
Customer Ratings & Reviews
Most recent reviews
I love my new water bottle! Great quality and fun design! Shipped so fast, too!

By Ashlee Artman on Jul 26, 17
Your bottles are TERRIFIC - sturdy, easy to carry, fun to show off. Incidentally, we've never had a problem with the caps; not once. Love them all!!! Plan to buy more soon.

By J. Bowman on Jul 26, 17
The glass is thicker than average bottles, have dropped a few times and not broken (from hands to floor). I do not drink a lot at one time so these are perfect. I just put the lid back on until I am ready for another drink. I have saved so much money by refilling these than when I used plastic water bottles and there isnt so much recyclables every week.

By Annette A. on Jul 26, 17
I really like the idea of not using all that plastic. Bottles are fun and easy. They do seem heavy to me, but I love that they are glass, not plastic. Great way to help the environment.

By Debbie P. on Jul 26, 17
Questions About this Product