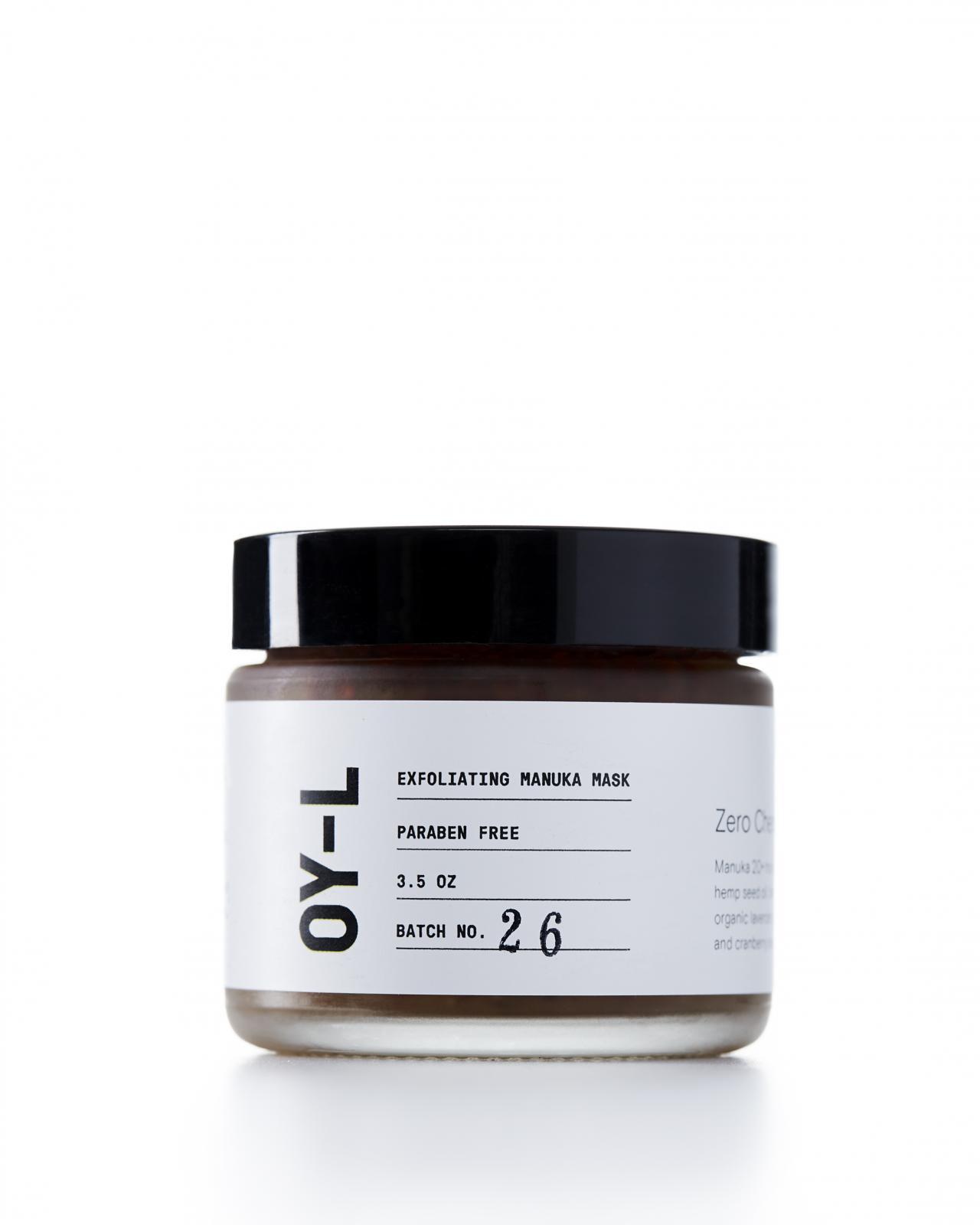 Exfoliating Manuka Mask
Get notified when it's back in stock!
Product Information
Details
More Info
Ingredients
About OY-L
What it is

To derive deeper restorative and healing benefits of manuka honey, OY-L's manuka mask blends together exfoliating agents and fragrances found in nature. Slough away impurities with rose petals, lavender, and cranberry and blueberry seeds. Our customers describe it as "addictive."

Key benefits

- Manuka Honey is produced by bees that pollinate the tea tree bushes in New Zealand. The mask contains 20+ UMF Manuka Honey, which means the ingredient's hydrogen peroxide, antibacterial, and anti-inflammatory properties are medical-grade. This miraculous honey has the ability to stimulate production of special cells that can repair damage to the skin.
-Lavender's refreshing scent is known to eliminate tension, relieve pain, enhance blood circulation, disinfect the skin and increase the potential for healing the skin. This essential oil is used to treat and speed up the healing process of skin disorders like acne, wrinkles and other inflammatory conditions.
-Willow Bark Extract is an all-natural astringent; it soothes and conditions while cleansing, softening, and loosening dry and scaly skin.

How to use

2-3 times a week apply mask to face in a circular motion. Leave on for 20 minutes. Rinse with cool water.

manuka 20+ honey, wild-crafted honey, Abyssinian oil, hemp seed oil, lavender essential oil, frankincense essential oil, organic rose petals, organic lavender buds, colloidal oatmeal, rosehip oil, blueberry & cranberry seeds, rosehip extract, willow bark extract

OY-L is an independent line of 100% all-natural, toxic & preservative-free, luxury skin care products hand-crafted in small batches to fight toxins and empower beauty.
Customer Ratings & Reviews
Questions About this Product