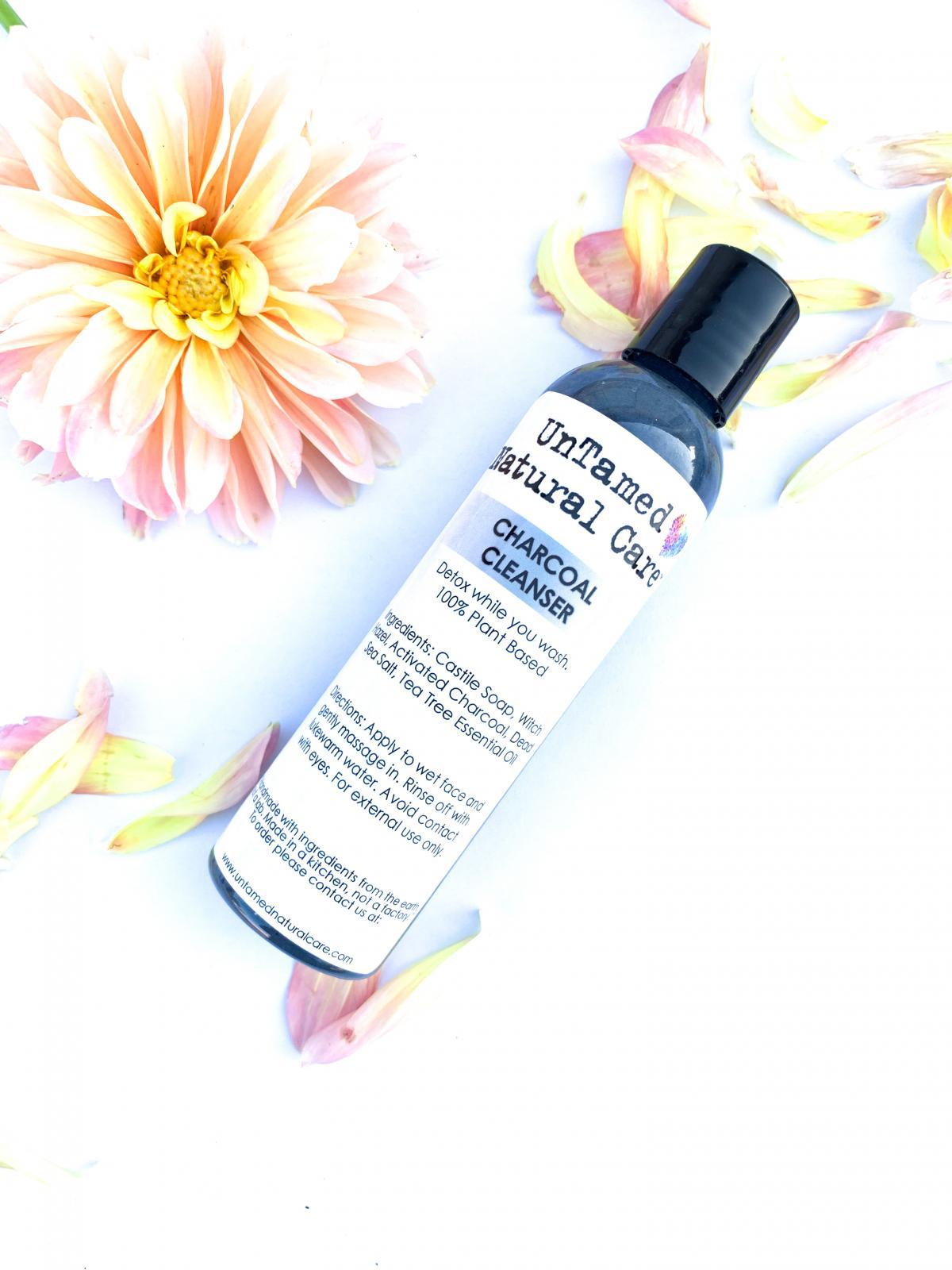 Charcoal Cleanser
Product Information
Have questions? Call:

909-725-1880
Details
More Info
Ingredients
About UnTamed Natural Care
What it is

✔️ Vegan ✔️ Cruelty Free ✔️ No Synthetics

Looking for an all natural cleanser that can remove makeup, dirt and excess oil all while leaving your skin feeling fresh and clean? You've found it!

Key benefits

- Witch Hazel tones and tightens the complexion
- Activated charcoal helps clear pores of breakout causing oil and dirt
- Tea tree essential oil helps soothe existing acne and is anti bacterial
- Dead Sea Salt is packed with minerals to give your skin nourishment

How to use

Apply a small amount to face and gently massage into skin. Rinse with warm water and avoid contact with eyes. Follow with a toner such as our Tone it up! Toner.

UnTamed Natural Care does not make any medical claims. Please read ingredients before using. Store all natural products in a cool and dry place.

Activated Charcoal, Castile Soap, Dead Sea Salt, Tea Tree Essential Oil, Vegetable Glycerin, Witch Hazel

"Handmade with ingredients from the earth, not a lab. Made in a kitchen, not a factory."
Customer Ratings & Reviews
Questions About this Product