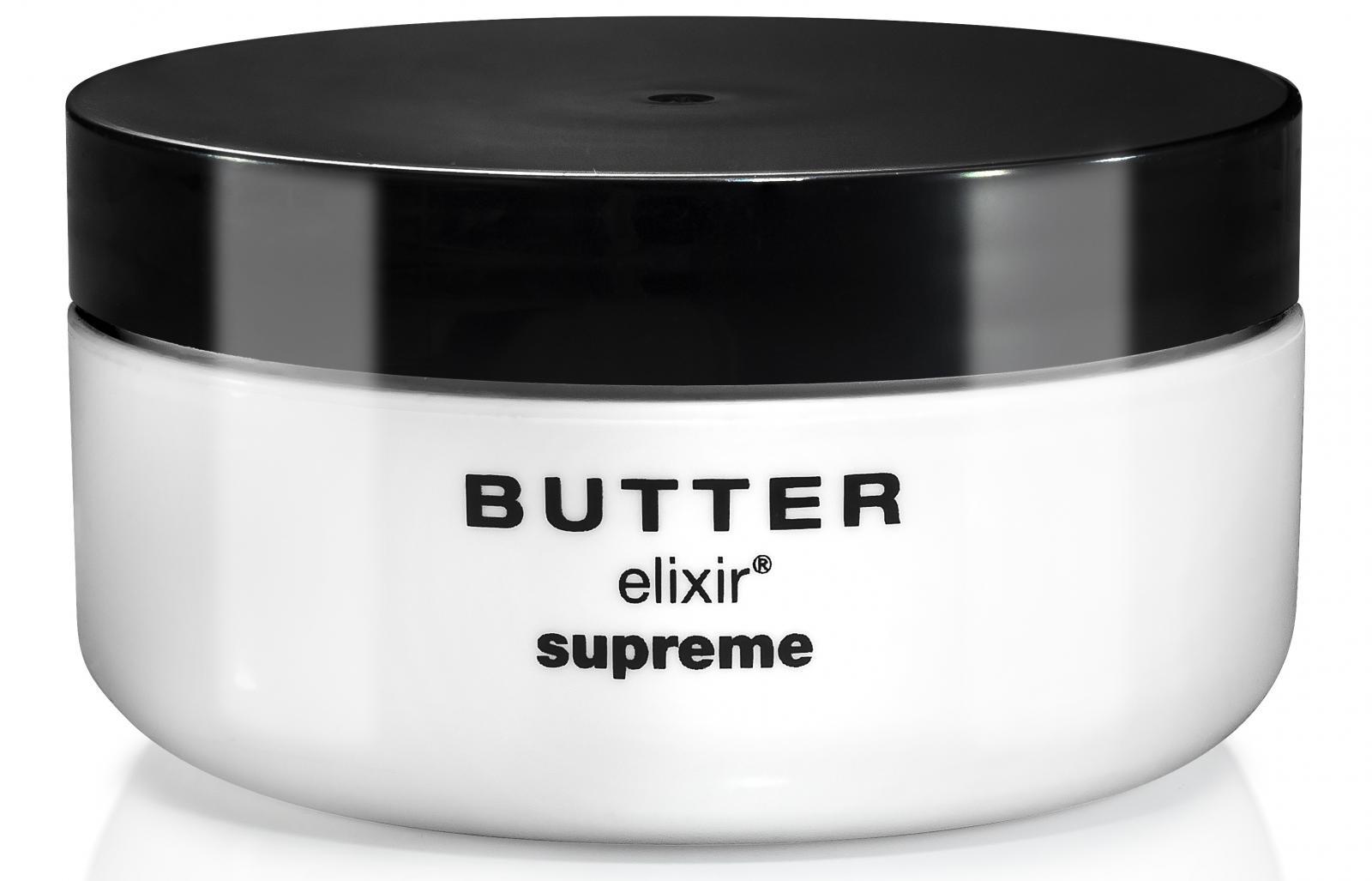 BUTTERelixir supreme
Product Information
Details
More Info
Ingredients
About BUTTERELIXIR
What it is

Our newest creation is for those who are not head over heels for liquid and prefer to keep skin moisturized with a chic crème. We are excited to be introducing our latest edition to the lineup of nourishing and sophisticated scent provoking elixirs: supreme skin nourishment.

Key benefits

This mighty 2 oz jar contains ingredients that deliver ample topical radiance and glow.

How to use

*Skin* Apply to damp or dry, clean skin after showering, bathing or steaming to rejuvenate and replenish suppleness to the skin and lock in moisture. Use fingers to remove about a dime size amount of crème from the jar. Work softly into the body in a gentle circular motion to awaken circulation and create more blood flow to the skin. Use a little extra over any dry or rough patches, particularly elbows, knees, knuckles and ankles. Keeps the skin glowing, fresh and healthy with a powerful line up of all natural essential skin foods. For best results, use daily: Only a small amount is needed; the effects last a long time.

*Massage Lotion* Supreme is the perfect sensuous Massage Crème. Work a small amount from the jar into the palm of your hand and rub hands together to create some heat and even distribution. Work in circular motion over tender spots, neck, back, legs etc. Knead into tenacious knots along the spine and muscles to alleviate tension and soothe tired muscles.

*Foot Lotion* Rub a dime size amount of lotion along the arch, transverse arch and heel of the feet to bring more circulation and ease exhaustion and fatigue. If feet are very dry, use a dime size amount in each section, spending time to work the lotion in evenly using firm but gentle strokes with the fingers. Cover with a sock to allow the lotion to be absorbed and reduce calluses and roughness.

Like all BUTTERelixir products, supreme skin nourishment crème is proudly 100% natural and Cruelty Free.

Organic Virgin Unrefined Shea Butter, Pure Mango Butter, Organic Extra Virgin Coconut Oil, Pure Kokum Butter, Pure Cocoa Butter, Walnut Oil, Macadamia Nut Oil, Blood Orange & Patchouli pure essential oils.

BUTTERelixir is a high-quality unisex product line designed for the purists in search of effective, all natural and non-toxic skin care. BUTTERelixir mission is to make you feel good, beautiful and clean.
Customer Ratings & Reviews
Questions About this Product